John L. Kinsley, DDS General & Restorative Dentistry of Rocky River provides comprehensive restorative treatments to individuals of all ages. We make every effort to address concerns early, when they require less extensive solutions to correct them.
Some examples of the general services we provide include:
Minimally Invasive White Teeth Fillings
Unlike conventional metal fillings, white restorations require less tooth preparation and reshaping. They bond naturally to your anatomical tooth surface, so that the tooth colored material blends right in with your smile. No one even needs to know they're there.
Dental Crowns
Crowns, sometimes called "caps," are a full coverage restoration to protect badly damaged or decaying teeth. Depending on the location of the tooth, we may recommend a porcelain or gold option. Porcelain crowns can be closely matched to the color of the neighboring teeth, so they're not as noticeable.
Dental Bridges
Bridges are a traditional form of tooth replacement. They use two functional crowns that are fused together with an artificial tooth suspended between them. Each end is anchored on top of the healthy teeth adjacent to your missing tooth. Or, they can be bonded over dental implants.
Dental Implants
Replacing your missing teeth with dental implants offers a predictable, long-term solution to your smile restoration. There's no other type of dental solution that can compare to these artificial teeth. Most last for the life of the patient.
Dentures
Customized dentures are one of the most straightforward and economically viable solutions to replace all of your missing teeth at one time. Our denture options include conventional "plates" as well as implant supported options that fit securely in place all day long.
Teeth Extractions
Teeth are typically extracted when they are too damaged or infected to restore. Wisdom teeth are a common example; these 3rd molars sometimes become wedged into place in a way that causes secondary issues to arise.
When you do need a tooth removed, Dr. Kinsley will do so in a gentle manner using specific medications to help you stay comfortable. For extractions other than wisdom teeth, it's also important to make a plan to replace the removed tooth before changes in your bite dynamics occur.
Root Canal Therapy (Endodontics)
Once the nerve inside a tooth dies, the tooth will destroy itself from the inside out. With effective anesthetics, Dr. Kinsley can complete your root canal without unnecessary discomfort. Our high technology endodontic equipment allows us to make the process as efficient as possible, so you can eliminate the nerve infection and preserve your natural tooth for many more years.
Restorative Dental Inlays and Dental Onlays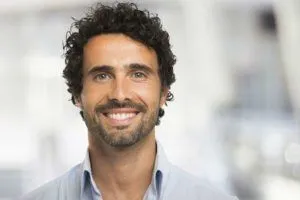 Sometimes called "three quarter crowns," inlays and onlays bridge the gap between a traditional filling and a full coverage dental crown. As lab made restorations, they provide additional support for teeth that are too badly damaged to fill, but still capable of withstanding normal use without a traditional crown.
Get a customized treatment plan at John L. Kinsley, DDS General & Restorative Dentistry, including flexible payment options. Call today!
Depending on your needs and concerns, we provide a comprehensive menu of dental services or you to choose from.