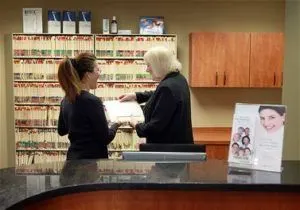 The health of your smile should never hinge on the details of what's included in your dental insurance policy. At John L. Kinsley, DDS General & Restorative Dentistry, we work closely with you to ensure that your oral health services are tailored to meet your personal needs, concerns, and budget.
Treatment Plans Tailored to You
What's ideal for one person isn't always the type of procedure we would recommend to the next. During your exam and treatment consultation, we will work together to co-plan your treatments so they meet your expectations. When at all possible, Dr. Kinsley will provide alternative treatments that may be available for you to choose from.
Insurance Information
Our treatment coordinators work with your insurance carrier to maximize the benefits available under your plan. In most cases, preventive care services like checkups or cleanings are fully covered up to two times per year. Taking advantage of these routine visits can allow us to intercept dental problems when they are smaller and more affordable to treat.
When a therapy such as a filling or crown is recommended, we will work to estimate your benefits so you always know about how much, if anything, is owed out of pocket before treatment starts.
Payment Plans
Are you putting off necessary care because of the out of pocket expense? Delayed dental treatment often leads to more complex problems that become more expensive to treat. What needs a filling today may need a root canal a few months down the road.
Instead, talk to our treatment coordinators about payment options that may be available so that you can address problems when they're in the earliest stages.
Call John L. Kinsley, DDS General & Restorative Dentistry in Rocky River today to schedule your next visit with us!