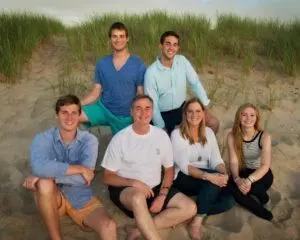 The profession of dentistry has been a tradition in our family for over 90 years. In 1919, Dr. Leon J. Kinsley began our family practice in Cleveland, Ohio where it blossomed into a thriving business. His son, Dr. Leon D. (Bud) Kinsley, joined the practice in 1960 and helped transition the business to our current residence at 19433 Detroit Road in Rocky River, Ohio.
Today, the torch has been passed to Dr. Leon Kinsley's grandson, Dr. John L. Kinsley, who has helped to beautifully renovate our building and integrate modern technology in order to position our practice at the forefront of oral health providers.




Amenities
Our Technology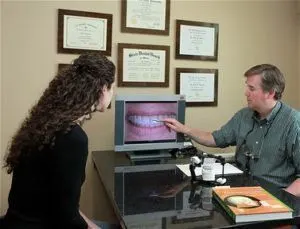 History has shown that healthcare professionals, especially dentists, can only go as far as the current medical technology will allow. It is for this reason that we have invested in the state-of-the-art equipment that allows us to meet and exceed the levels of comprehensive care that our patients expect and deserve. Some examples include the use of rotary endodontic tools, intraoral cameras, and digital x-ray equipment.
The visual equipment such as our digital x-rays and intraoral cameras permit us to gain a greater picture of the mouth, and more specifically the teeth, and any conditions or disorders that may not be readily apparent. Additionally, it positions our patients in a way to "co-plan" their care alongside us, as our findings are far easier to share through this high definition imaging equipment.
Our Rocky River family and cosmetic dental practice is currently accepting new patients. Contact us today to find out how we can help you enjoy a beautiful, healthy smile tomorrow!