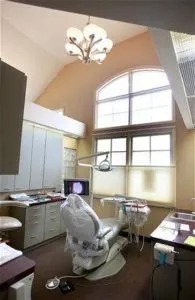 Whether you haven't been to the dentist in years, or are new to the Rocky River area and need to find a dentist for your family, John L. Kinsley, DDS General & Restorative Dentistry is happy to assist you in all of your oral health and aesthetic needs. Our multi-generational practice has been providing comprehensive dental care to local families since 1919.
What to Bring With You
At the time of your first appointment, please bring a copy of your current insurance card (if applicable.) When available, it is also beneficial to have a copy of your existing dental records and x-rays sent over from your previous dentist, but this is not required. Such information can allow Dr. Kinsley to more carefully assess the development of your oral conditions.
Your First Appointment
Please arrange to reserve approximately 30 to 60 minutes for your new patient appointment. During your exam, Dr. Kinsley will fully assess all your oral health needs, existing restorations, perform an oral cancer screening, and order any necessary dental x-rays. Patients free of periodontal disease may opt to see our hygienist after their exam to have a preventive cleaning.
Custom Treatment Plans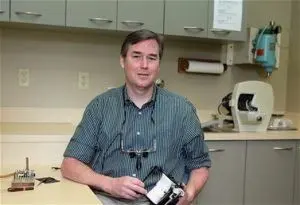 Should you have any specific concerns or treatment that needs to be completed, Dr. Kinsley will review the options and alternatives available to you, and make any suggestions related to his personal recommendations for your care. Our treatment coordinators will then create a customized treatment plan which outlines all of the specific procedures, costs involved, estimated insurance coverage, and the number of visits necessary.
Need to arrange financing? No problem. Be sure to check out our insurance and financial information to find out how we can assist you in creating a care plan that fits your personal budget and expectations. Call our dentist in Rocky River, OH today to get started.