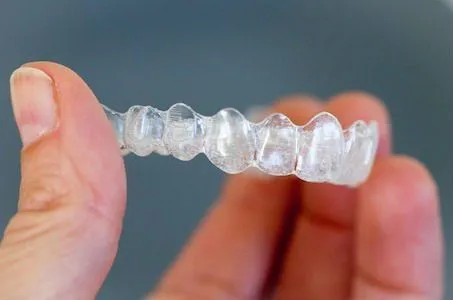 A straighter smile is easier to maintain and less prone to problems like gum disease, tooth decay, or TMJ disorder. Unfortunately, not everyone is born with beautifully straight teeth. But, there is a way to straighten the way your smile looks without having to wear conventional metal braces: Invisalign.
What is Invisalign?
These clear braces are made of removable plastic aligners that snap right over your teeth. As you change the aligners out every two weeks, gentle pressure guides your teeth into the proper alignment. Depending on the severity of your crowding or spacing concerns, many of our Rocky River Invisalign patients complete their treatment in 12-24 months.
Should You Consider Clear Braces?
The benefits of Invisalign makes it a more comfortable and subtle alternative than fixed orthodontic appliances. At John L. Kinsley, DDS General & Restorative Dentistry, our patients often choose clear aligners because they are:
Removable, allowing you to eat whatever you want without the risk of breaking a wire or bracket
Clear, so nobody notices them during casual conversations
Extremely comfortable, as there are no rough metal pieces poking your mouth
Easy to maintain, just take them out and brush and floss as normal
Quicker to manage, requiring fewer check-ins with your dentist
What to Expect from Invisalign Treatment
The first step to determine whether or not Invisalign is right for you is to meet with Dr. Kinsley for a consultation and exam. During this visit, we will take a full mouth radiograph to assess your anatomical structures and how they come into play. We will also take a set of impressions of your teeth, so their biting relationships can be assessed in greater detail.
Once you're ready to move forward with your treatment, we'll work directly with Invisalign labs to have your series of aligners designed. After you pick up your first several sets, we'll see you for brief check-in appointments every six to eight weeks until your orthodontic treatment is complete.
Paying for Adult Braces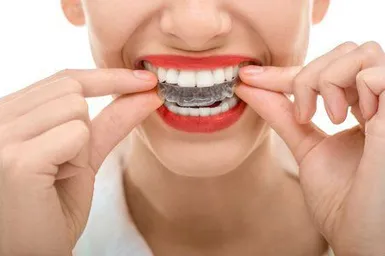 Invisalign is becoming increasingly more affordable. Most of our Rocky River patients prefer to finance their treatment, making low monthly payments through the length of their therapy. Depending on whether or not your dental insurance includes orthodontic benefits, we can also file claims on your behalf to limit any out of pocket expenses.
Investing in a straighter smile can boost your self-esteem and help you avoid complex dental problems down the road. While many people consider Invisalign to be cosmetic, it plays a far bigger role in your overall oral health than most people realize. Straight teeth that are easier to keep clean will wear more effectively as the years go by, extending the overall life of your smile.
Ready to find out more about Invisalign in Rocky River? Call John L. Kinsley, DDS General & Restorative Dentistry today to schedule a no-pressure consultation with our clear braces provider.
Do you have missing teeth? Are you looking for an alternative to traditional dentures, bridges, or partial dentures? Dental implants with our Rocky River dentist may just be the perfect solution.