Boosting your smile's appearance can help you feel at ease when you laugh or talk in front of other people. The investment may even help you have a better chance of that next job promotion. When it comes to improving what your teeth look like, John L. Kinsley, DDS General & Restorative Dentistry offers a variety of aesthetic dental treatments for you to choose from.
Dental Bonding
Have you ever noticed how a small chip or gap in your smile can make a huge impact on your overall confidence or appearance? It may be easier and quicker to fix your irregularity than you expected. With tooth colored dental bonding, Dr. Kinsley can reshape and cover aesthetic differences so your tooth looks fully whole again. In some cases, you may not even need to be numbed up!
Professional Strength Teeth Whitening
Get better results with our custom whitening trays and prescription strength products. Instead of purchasing a weaker solution over the counter each month, you can save money over the course of your smile with our professional whitening treatments.
How does it work? We make a tray that fits snuggly against your teeth. Apply a few dots of gel in your tray and then wear them for a short period of time each day, for 7-10 days. You'll see several shades of improvement, making your teeth look younger, brighter, and healthier than ever. Plus, the results are easy to maintain: just touch up after your cleaning every six months!
Custom Dental Veneers
The most dramatic way to redesign and reshape your smile is to opt for custom porcelain veneers. Each veneer is a thin shell of porcelain that is crafted in a way that mimics the illusion of a perfectly straight, white tooth. As Dr. Kinsley applies the veneers side by side, your entire smile is completely made over. The process usually takes two to three visits to complete from start to finish. It's like having "instant braces" without spending time in orthodontic appliances.
Dental Crown Lengthening
Uneven or "gummy" smiles are often a result of excessive gingival tissues. This can cause your teeth to look uneven or misshaped. An elective gingival recontouring procedure can help compliment the appearance of your smile by creating even gumlines.
White Teeth Fillings, Dental Bridges and Dental Crowns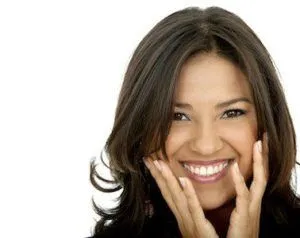 Restoring the health of your smile can also compliment its overall appearance. Our Rocky River dentist uses high quality, tooth colored materials in all of our fillings, crowns, and bridges. This way, your restored tooth is strong enough for everyday wear but won't interfere with your aesthetic expectations.
Not sure where to start? Call our cosmetic dentist in Rocky River today to set up an exam. John L. Kinsley, DDS offers flexible treatment plans and financing options, so you can enjoy a new smile that fits your budget.
At John L. Kinsley, DDS General & Restorative Dentistry, we're committed to helping you and your family take advantage of preventive therapies that reduce the risk of oral diseases.