By investing in state-of-the-art equipment and instruments, our office is able to provide more efficient, minimally-invasive patient care. These resources ensure the maximum level of comfort for each patient, but they also play a key role in your ability to co-plan your treatment right alongside our Rocky River dentist.
High Definition Intraoral Photography
This fantastic diagnostic tool allows us to capture images in areas of your mouth that may be difficult to otherwise share with you. After the picture is taken, we can enlarge the image on a monitor in the exam room, so it's easier to point out and discuss any specific concerns.
Intraoral imaging makes it easier to monitor changes in oral health from one checkup to the next. They also come in handy when filing insurance claims for specific types of dental treatment.
Digital Radiographs
Low-radiation digital x-rays reduce time spent waiting during your appointment and make it easier to communicate our findings with you. X-rays are an essential part of your checkup, as they allow Dr. Kinsley to assess areas not visible during a clinical exam, such as:
Bone loss below the gumlines
Abscesses, cysts, or other pathology
Areas of decay located between the teeth
Impacted or missing teeth
Anatomical structure assessment, necessary for planning treatments such as implants or dentures
Depending on the frequency of your appointments and current age, routine x-rays may include annual "bitewing" x-rays, or a comprehensive full mouth series of films every three to five years.
Modern Instruments
In order for Dr. Kinsley to work more efficiently and effectively, we've also purchased air-driven electric hand pieces that make it easier to remove areas of tooth decay, reducing overall treatment time. Similarly, our endodontic equipment allows us to complete your entire root canal procedure with greater ease.
A Legacy of Caring for Rocky River Smiles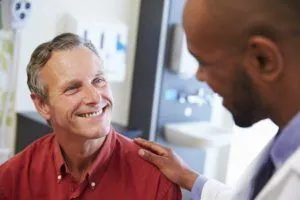 Modern technology has transformed the way we provide services for our Rocky River dental patients, but our legacy of compassionate care remains the same.
Contact John L. Kinsley, DDS General & Restorative Dentistry today to arrange a consultation about your next smile makeover, dental implants, or Invisalign treatment. Flexible payment options are available.
Looking for a way to straighten your smile? There is a way to straighten the way your smile looks without having to wear conventional metal braces: Invisalign.
---
Click on the links below to learn more about the technologies we provide.