Your Dentist in Rocky River, OH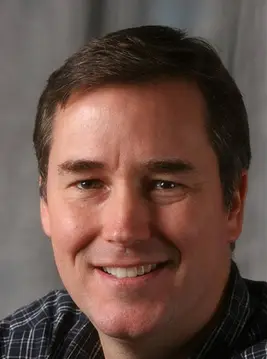 In 1987, Dr. John L. Kinsley continued a tradition by joining the family dental practice. It was founded by his grandfather, Dr. Leon J. Kinsley in 1919 on Clark Avenue in Cleveland. His father, Dr. Leon D. (Bud) Kinsley, joined the practice in 1960. Two years later, the practice was moved to Rocky River, to the spot where it stands today at 19433 Detroit Road. Dr. John L. Kinsley, now the sole owner of the practice, has completely remodeled the building, and it's now a beautiful, state-of-the-art facility, as well as a comfortable and user friendly practice.
In 1992, at the urging of his father, Dr. Kinsley started down a unique path of extensive continuing education, having studied and trained at The L.D. Pankey Institute for Advanced Dental Education in Key Biscayne, Florida. In 1999 his journey on the road to dental excellence lead him to The Dawson Academy for Advanced Dental Study in St. Petersburg, Florida. These two premier learning centers, coupled with programs such as The Seattle Institute for Advanced Dental Education, helped to mold and shape his vision and philosophy for how he practices today. As a Dawson-Pankey Trained Dentist, Dr. Kinsley is extremely qualified in TMD treatments and restorative dentistry and can restore and maintain your mouth's optimum health, comfort, function and aesthetics for a lifetime.
Dr. Kinsley's goal for our practice is to build long lasting relationships based on exquisite dentistry, education and trust. We strive to be transparent with our patients about the details of their oral health and offer the best treatment options available to meet their needs. We are focused on prevention and predictable dentistry for all ages. Our practice offers a wide variety of services including Cosmetic Dentistry procedures, Implants, Veneers, White (composite) Fillings, Crowns, Bridges, Root Canals, Dentures, Periodontal (gum and bone disease) treatments, and Invisalign (invisible braces). A unique part of our practice is involved in treating occlusion (bite) and TMJ disorders.